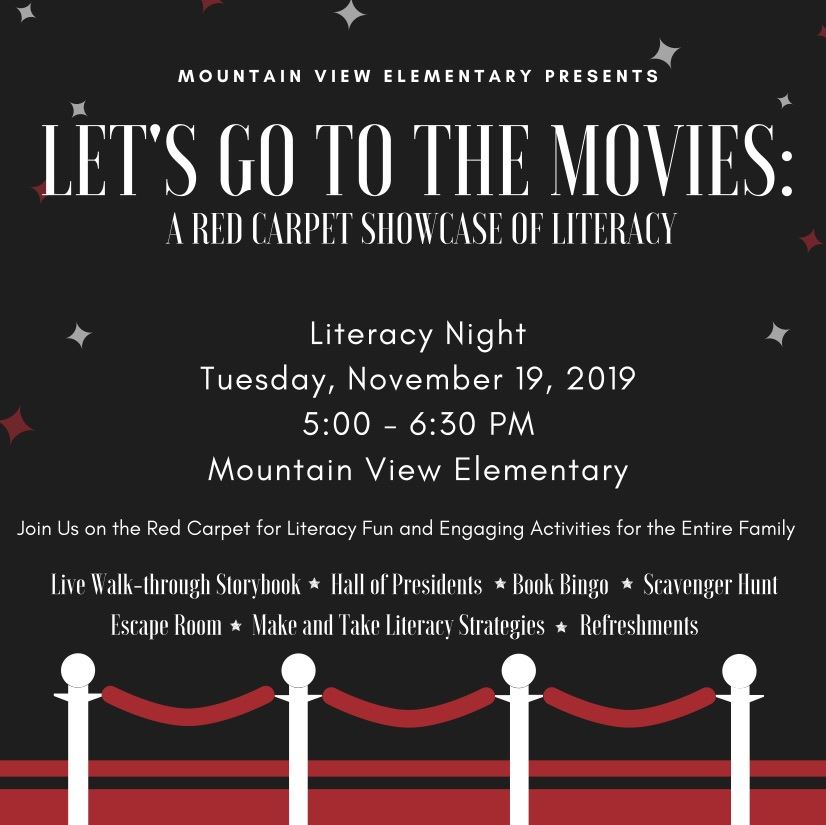 Upcoming Events
November 27, 2019

November 28, 2019

November 29, 2019

December 3, 2019

December 13, 2019

December 20, 2019

December 23, 2019
View Calendar
School Announcements
During two evenings in September, Lisa Sibaja and Ruth Turnmire from MVES, along with Kathy Evans from AELC, met with Spanish-speaking parents and children for a special program, We Read Together. Teachers shared literacy strategies and digital resources with parents while students in PreK, kindergarten, and first grade enjoyed special activities highlighting Mercer Mayer and Pete the Cat books. The goal of these nights was to support the home-school literacy connection and bilingual book program. In addition, Diane Bouchelle and Colleen Dixon volunteered to help make these parent engagement events a success.

On Friday, September 27th our September character trait recipients were treated to a special breakfast as a celebration of the respect they have displayed to others.
ACS Announcements
Our Communication4Education fundraising program helps local school systems in the communities we serve raise additional funds....